Anne Teresa De Keersmaeker dances Pioverà
Published on 03.04.2023, 10:29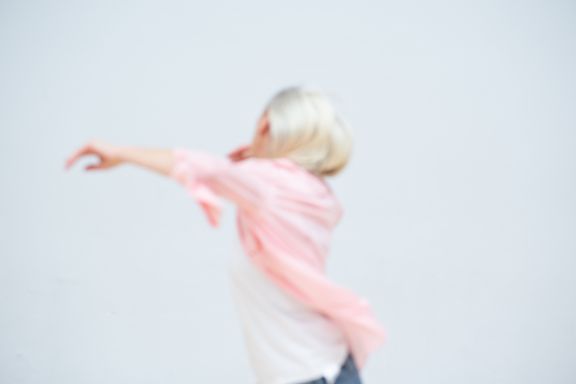 Pioverà is a new choreography created and danced by Anne Teresa De Keersmaeker. For this solo, De Keersmaeker goes back to her roots. Specifically, she returns to the early music of Steve Reich and to the compositional technique of phase shifting, which was key to De Keersmaeker's first works and which she continued to develop as a choreographic principle over the past 40 years. Pioverà explores multiple ways of being out of synch. In this solo, De Keersmaeker underscores the urgency and expressive power of Reich's composition It's Gonna Rain. It makes tangible the cyclical movement of time, by foregrounding the figure of the spiral. Pioverà was created for the exhibition by Ann Veronica Janssens at Hangar Bicocca, Milan, and will be performed at different moments during this exhibition. Anne Teresa De Keersmaeker and Ann Veronica Janssens have worked together on several occasions and, most notably, on Keeping Still - Part 1 (2007), The Song (2009, with Michel François), and Cesena (2011).

Dates
Saturday, April 15, 2023
Sunday, April 16, 2023
Location
Pirelli HangarBicocca
Via Chiese 2
20126 Milan
Italy

More information on the website of Pirelli HangarBicocca
Pioverà
Anne Teresa De Keersmaeker / Rosas
Choreography and Dance
Anne Teresa De Keersmaeker

Music
It's Gonna Rain, Steve Reich, 1965

Production
Rosas
Rosas is supported by the Flemish Community, the Flemish Community Commission (VGC), and by the BNP Paribas Foundation.