The Six Brandenburg Concertos named "Performance of the Year"
Published on 27.08.2019, 11:42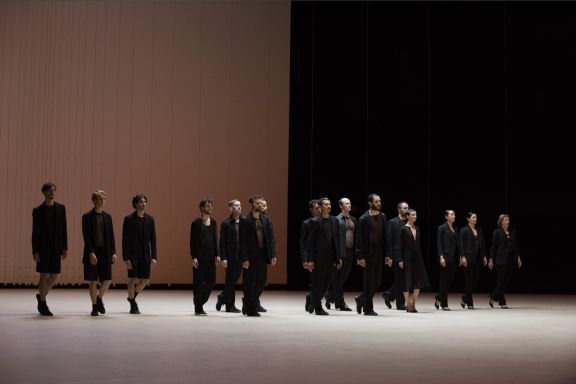 Anne Teresa De Keersmaeker's creation The Six Brandenburg Concertos, which was made in 2018 with dance company Rosas, was proclaimed "Performance of the Year" by the German Tanz Magazine. The title is awarded by 25 international dance critics in Tanz's yearbook.
The Brandenburg Concertos consist of six concerti grossi, in which Bach deploys the instruments from the baroque orchestra in different, often audacious constellations. Against this backdrop, De Keersmaeker sets sixteen dancers originating in different Rosas generations. Following the premiere of Mitten wir im Leben sind/Bach6Cellosuiten De Keersmaeker approaches, as in Vortex Temporum (2013), Bach's music as if it were a ready-made score for a dance piece, embodying Bach's polyphonic mastery. The concertos are played live by the baroque ensemble B'Rock. Violinist Amandine Beyer, with whom De Keersmaeker previously co-operated for Partita 2, will conduct the orchestra.
Anne Teresa De Keersmaeker was already named "Dancer of the Year" in the Tanz Yearbook of 2012 and 2013 and "Choreographer of the Year" in 2016.