Anne Teresa De Keersmaeker makes new version of Fase for the K20 museum in Düsseldorf
Published on 08.10.2019, 10:33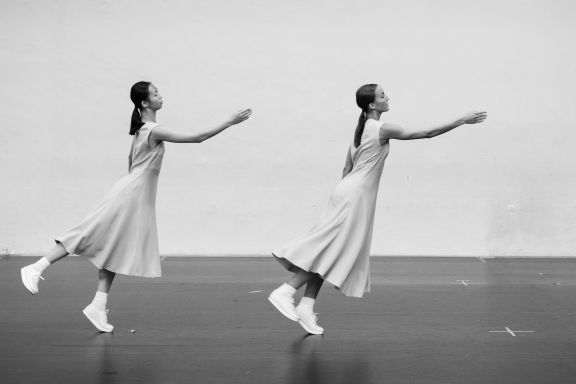 After the museum versions of Violin Phase at the Museum for Modern Art in New York (2011) and of Fase, Four Movements to the Music of Steve Reich at London's Tate Modern (2012), Anne Teresa De Keersmaeker will present a new version of this choreography in the spaces of the Kunstsammlung Nordrhein-Westfalen in Düsseldorf. It will be a performance broken up into four parts both in terms of time and of space. These parts will be danced in succession on four different platforms in the Grabbe Halle of the K20 museum.

Fase, Anne Teresa De Keersmaeker's very first performance, premiered in 1982. Fase comprises three duets and one solo, choreographed to four repetitive compositions by the American minimalist Steve Reich. De Keersmaeker uses the structure of Reich's music to develop an independent movement idiom that doesn't merely illustrate the music but also adds a new dimension to it. Both the music and the dance start from the principle of phase shifting through tiny variations: movements that are initially perfectly synchronous gradually start slipping and sliding, resulting in an ingenious play of continuously changing forms and patterns.
This new version of Fase will be performed from 29 October to 10 November 2019 on a daily basis starting at 12 noon until closing time, in the Grabbe Halle of the K20 museum.

K20 GRABBEPLATZ
Kunstsammlung Nordrhein-Westfalen
Grabbeplatz 5
40213 Düsseldorf

A cooperation between the Kunstsammlung Nordrhein-Westfalen and the tanzhaus nrw within the frameworks of "Konstellationen" / "100 jahre bauhaus im westen."