Verklärte Nacht
Anne Teresa De Keersmaeker / Rosas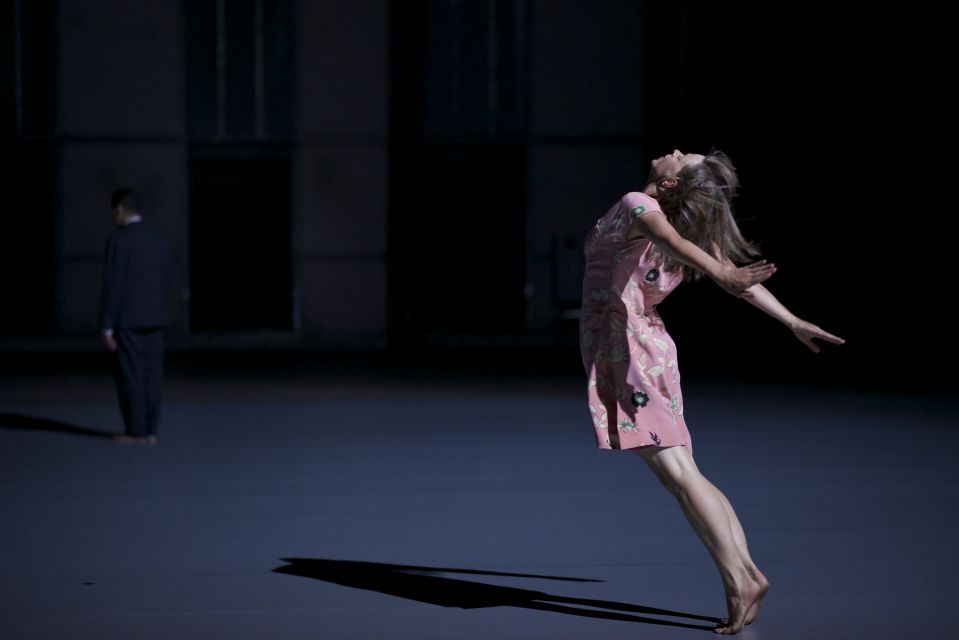 Verklärte Nacht (Transfigured Night) is based on Schönberg's late romantic music for strings and a poem by Richard Dehmel about a woman who, one moonlit night, confesses in a wood to the man she loves that she is pregnant with the child of another man. The poem's scene resonates in the music's persistent strings, at times heavily loaded with passion, at times subtle as a timid voice, seemingly in unison with its protagonist's ordeal.
The original choreography as a group piece was created in 1995 as a part of an Arnold Schönberg evening at the Brussels Opera House De Munt / La Monnaie. By rewriting the group piece as a duet, both the narrative and the musical aspects come to the foreground. Expressive crescendos and diminuendos guide us through dramatic events, echoing an ever-modulating stream of emotions. A shameless romantic love story, in the pale light of a transfigured night.
Choreography
Anne Teresa De Keersmaeker
Danced by
(alternating) Boštjan Antončič, Nordine Benchorf, Cynthia Loemij, Mark Lorimer, Igor Shyshko, Samantha van Wissen
Music
Arnold Schönberg, Verklärte Nacht, op. 4, by Pierre Boulez & New York Philharmonic
Exceptionally with live music performed by the Orchestre Philharmonique du Luxembourg under the baton of Alain Franco on 2 March 2018.
Light design
Luc Schaltin, Anne Teresa De Keersmaeker

Kostuums/Costumes
Rosas / Rudy Sabounghi
Musical dramaturgy
Georges-Elie Octors, Alain Franco
Production
Rosas
Coproduction
Ruhrtriënnale, Les Théâtres de la Ville de Luxembourg
World Premiere
Ruhrtriennale, 16 August, 2014