GHOST TRANCE MUSIC | ROSAS TOOLBOX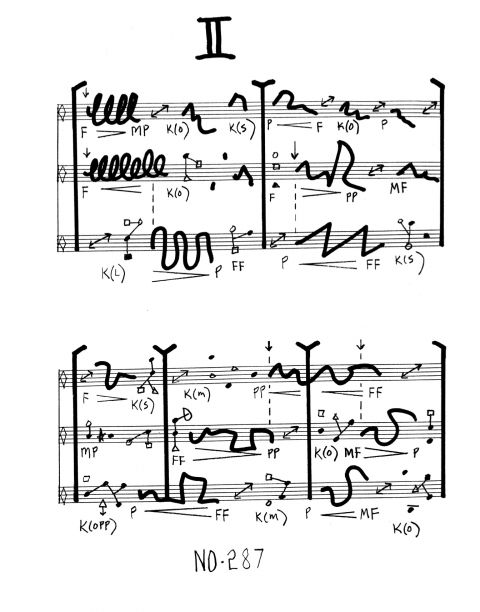 Four Rosas dancers and four musicians of the Ictus ensemble come together to create GHOST TRANCE MUSIC | ROSAS TOOLBOX, starting from Ghost Trance Music by Anthony Braxton.
Anthony Braxton
Born 1945, Anthony Braxton has played a key role in contemporary and avant-garde-music as a composer, multi-instrumentalist (saxophonist ... and more), music theorist, teacher and mentor. Inspired by jazz, European music, and music of other cultures, Braxton labels his output Creative Music. He has been an important member of the legendary AACM, Association for the Advancement of Creative Musicians, founded in 1965 in Chicago. Originally formed as an organization to help struggling musicians find work, AACM became world renowned for their unique conception of music, jazz, and improvisation. Through their musical activities they also addressed the social concerns of their community.
As an instrumentalist, Braxton recorded numerous highly influential albums and published his extensive musical philosophy in the three-volume Tri-Axium Writings and five-volume Composition Notes. As a composer, Braxton has written more than 500 works to date, ranging from solo music, small and large ensembles, 100 tubas, orchestra, multiple orchestra and the unfinished 12-movement opera cycle Trillium.
Ghost Trance Music
In the early '90s, Anthony Braxton attended several classes on Native American music at Wesleyan University, where he taught. More specifically, the classes centred on a post-colonial ritual of the late nineteenth century called Ghost Dance, in which different indigenous tribes came together to make contact with their ancestors in hour-long circle dances or Ghost Dances. These experiences had a great impact on Braxton and were an important inspiration for what would become Ghost Trance Music.
"A musical super-highway"
Violinist Erica Dicker described Ghost Trance Music as "a musical super-highway – a meta-road – designed to put the player in the driver's seat, drawing his or her intentions into the navigation of the performance, determining the structure of the performance itself." The huge score of Ghost Trance has to be considered as a toolbox. Performers can select and overlay different sub-compositions, adding improvisation, surprising each other, creating sub-groups of musicians. Music must be different every time.
The primary melody (about the word trance)
The very core of the composition has been simply called "primary melody". The primary melody consists of a continuous series of notes without any rhythmic variation. The melody is played in unison within a regular pulse resembling a trance beat, that seemingly continues without end: the ritual and ceremonial aspect is an essential part of the piece.
Transidiomatic and multihierarchic
According to Kobe Van Cauwenberghe, Flemish guitarist who coached the workshops on Ghost Trance Music for Ictus and P.A.R.T.S in 2021, the piece must be described as transidiomatic, a unique platform for musicians to come together from a variety of backgrounds; where each individual's input determines the course and the common experience of the performance. Another term Braxton regularly uses is multi-hierarchical, which refers to how decisions in his music can always be made on different levels, undermining the traditional hierarchy between composer, score, conductor and performer.
Working with Ghost Trance Music
The aura of the score, the efficiency of the rules provided nby Braxton are so strong, that only a small amount of rehearsals are necessary. New musicians with unexpected instruments, or last minute guests, are easy to integrate into the basic set. The idea is, therefore, to constitute a "matrix group" of 4 Rosas dancers and 4 Ictus musicians, overtrained to play with all possible combinations inside Ghost Trance Music, and to organise rehearsals in different cities, with local guests, in a very inclusive and transidiomatic spirit. The rehearsals culminate in public performances.
Braxton's multi-hierarchical and transidiomatic 'super-formalism' is to be appropriated by the musicians in a playful spirit—with humour and fantasy. At the end of the long text that sets out the rules of the game "Ghost Trance Music", Braxton is careful to specify: "Have fun with this material and don't get hung up with any one area. [...] Don't misuse this material to have only "correct" performances without spirit or fun. [...] Each performance must have something unique. [... Finally, I recommend as few rehearsals as possible so that everyone will be slightly nervous. (!)"
Toolboxes
In 2022, Anne Teresa De Keersmaeker entrusted Marie Goudot and Michaël Pomero with a 'Rosas toolbox' laboratory. Rather than passively archiving the company's work, the 'Rosas toolbox' develops a concept of creative documentation: to make an inventory of the choreographic dictionary developed by De Keersmaeker and Rosas, the formal tools, the recurring combinatory processes, etc.—and to make them available to everyone, so that they can be experienced in the present.
Despite the difference in aesthetic qualities, Braxton's and De Keersmaeker's 'Super-Formalisms' have so much in common! Both do not aim to moderate human energies, to rationalise our relationship to art or to create rigid categories—but on the contrary to set human creativity on fire through combinatory strategies. Inventing provisional categories, drawing their map, giving them metaphorical or playful names, connecting them to each other, testing new operations, and finally interpreting the present in them as in a Zodiac: this is the game, the Great Game, shared by both artists.
Performances
- 18/08/2023, 19h30 - Internationales Musikinstitut - Darmstadt, Germany
- 20/09/2023, 20h30 & 22h00 - MacBa - Barcelona, Spain
For more information, visit https://www.ictus.be/trance
Credits
Ghost Trance Music | Rosas Toolbox
Musical leader
Kobe Van Cauwenberghe
Creative movement team
Sophia Dinkel, Marie Goudot, Mark Lorimer, Michaël Pomero

Music
Anthony Braxton
Rosas dancers
Sophia Dinkel, Marie Goudot, Mark Lorimer, Michaël Pomero

Ictus Musicians
Nabou Claerhout, Trombone
Niels Van Heertum, Euphonium
Kobe Van Cauwenberghe, Electric Guitar
Jean-Luc Plouvier, Keyboard
Guest Musicians Darmstadt
Katherine Young, Bassoon
Andreas Borregaard, Accordion
Guest Musicians Brussels
Anita Cappuccinelli, percussion
Marina Delicado, keyboard
Leonardo Malchionda, e-guitar
Lucas Messler, drums
Maris Pajuste, voice
Production
Rosas