A Love Supreme returns to the stage
Published on 08.02.2017, 11:24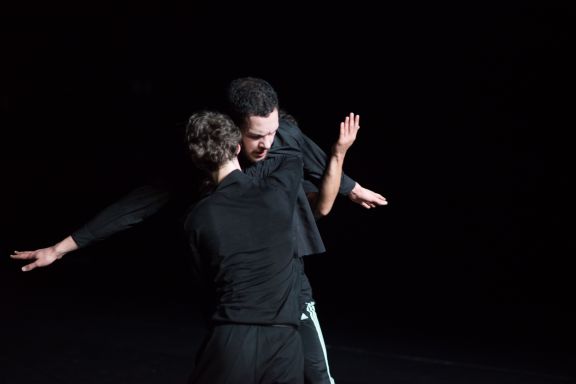 From 23 February, Anne Teresa De Keersmaeker and Salva Sanchis will stage a reworked version of A Love Supreme, the creation they first made in 2005.

A Love Supreme is a dance quartet set to John Coltrane's eponymous musical composition from 1965. The album became a legend because of the carefully balanced interplay between improvisation and structure, because of the combination of meticulous form and raw energy and because of the powerful blend of the styles expressed by the four soloists: John Coltrane himself, pianist McCoy Tyner, Bassist Jimmy Garrison and Drummer Elvin Jones.

This interplay is translated literally into the dance: for A Love Supreme, De Keersmaeker and Sanchis took up the challenge to interweave improvisation and composition and allow them to merge.

More than ten years after creating the choreography, De Keersmaeker and Sanchis reworked A Love Supreme into a full-evening programme danced by four new, young dancers. Each of them is focused on the specific style of one of the musicians and his instrument, which creates a force field that reflects the energy and the dynamics of the original ensemble. The result is a strikingly vital performance in which the dancers surrender themselves to Coltrane's spiritual ode to divine love.
A Love Supreme premieres on 23 February at the Kaaitheater in Brussels, in collaboration with De Munt/La Monnaie. The show will continue until 4 March and then will go on tour throughout Europe and the United States.
For more information and tour dates click here.