Première retake Fase, Four Movements to the Music of Steve Reich
Published on 11.09.2018, 12:11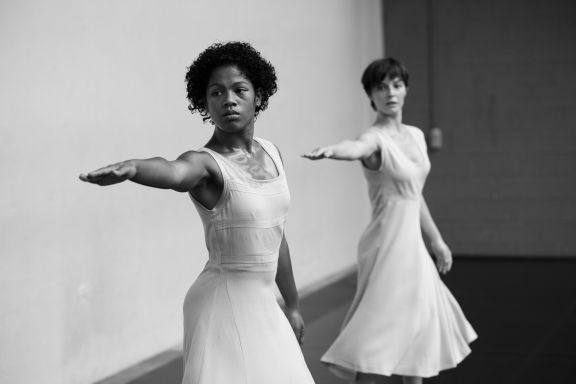 On 19 September 2018, the retake of De Keersmaeker's break-through performance Fase, Four Movements to the Music of Steve Reich (1982) will première during the festival d'Automne à Paris. This will be the first time in 36 years that the choreographer, who has always danced the performance herself, will pass it on to two new dancers.

Fase comprises three duets and one solo, choreographed to four repetitive compositions by the American minimalist Steve Reich. De Keersmaeker uses the structure of Reich's music to develop an independent movement idiom that doesn't so much illustrate the music as it adds a new dimension to it. Both the music and the dance start from the principle of phase shifting: through tiny variations, initially perfectly synchronous movements start to slide and shift, calling into existence a complex play of continuously changing forms and patterns.
The performance will be staged until 22 September at the Paris Centre Pompidou and from 8 to 25 November at the Rosas Performance Space in Brussels in cooperation with De Munt and the Kaaitheater.